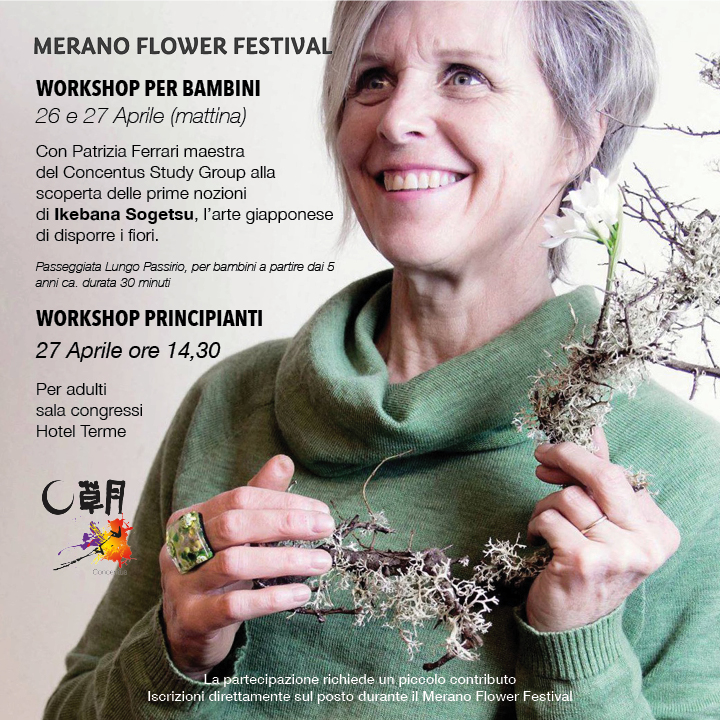 Meran – April 26 – 27, 2019
As part of the Merano Flower Festival, the teacher Patrizia Ferrari will hold three different ikebana workshops.
On April 26 and 27 in the morning on the Passeggiata Lungo Passiria there will be two workshops for children aged 5 and up. On April 27th at 2.30 pm in the Congress Hall of the Hotel Terme di Merano there will be a workshop for beginner adults. If you are in the area and want to get closer to ikebana, it is an unmissable opportunity for people of all ages.