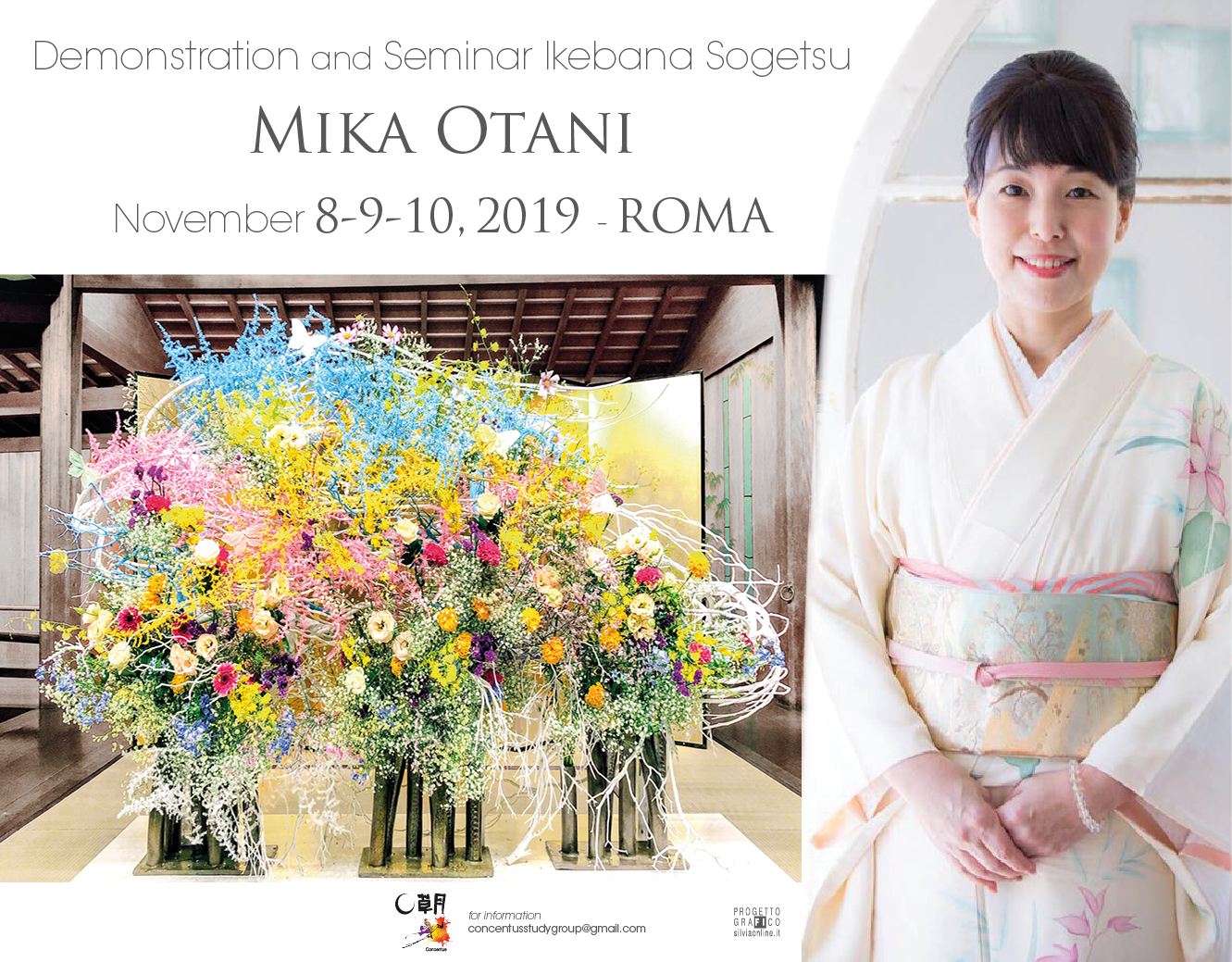 Ikebana demonstration – Rome – November 8, 2019 H.6.00 pm
Istituto Giapponese di Cultura – Via Antonio Gramsci 74 Rome
Member of Ikebana International, Sogetsu Ikebana teacher, Mika Otani became very famous in Japan after her works have been featured onTV, fashion, film and live performances of music and theater.
Sogetsu ikebana seminar – Rome November 9 – 10, 2019.
At hotel dei Congressi in viale Shakespeare 29 Rome
Ikebana teacher Mika Otani The teacher Mika Otani will hold 3 very interesting workshops on Sogetsu school themes for all those who study ikebana..