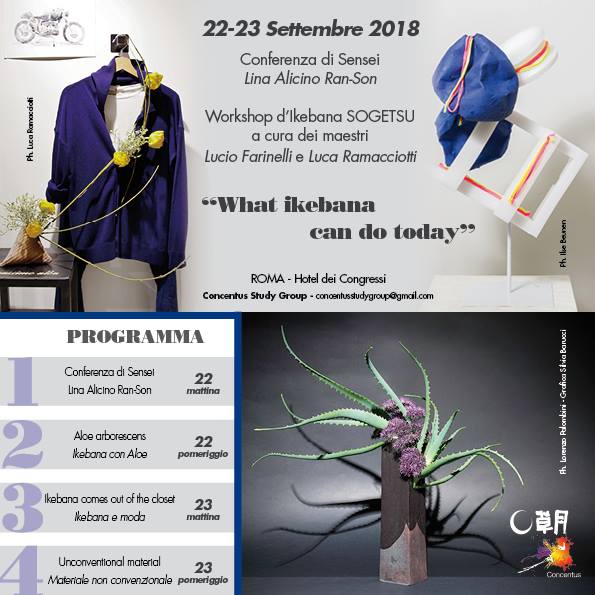 What Ikebana can do today – Workshop September 22 – 23, 2018 – Roma
Rome – September 22 – 23, 2018
Hotel dei Congressi – Viale Shakespeare 29
Lucio Farinelli e Luca Ramacciotti present 3 workshops exploring "What ikebana can do today".
A conference by Sensei Lina Alicino Ran-Son on the history of the ikebana Sogetsu in Italy will open the event, the three workshops will follow:
1) Aloe arborescens" – A plant native to Africa that grows easily on the Mediterranean seaside. A material difficult to treat and match; we'll learn about it with Lucio Farinelli who also used it for the photo published in the book "Ikebana by emotions".
2) "Ikebana comes out of the closet" – Ikebana and fashion, from a project by Lucio Farinelli developed also in collaboration with the designer Massimo Alba, a workshop in which the container is not a vase but a dummy.
3) "Composition Using Unconventional Material" – Apply the principles of ikebana and the themes of the Sogetsu school to inert material giving it a new identity (Zenei-Bana) with Luca Ramacciotti.