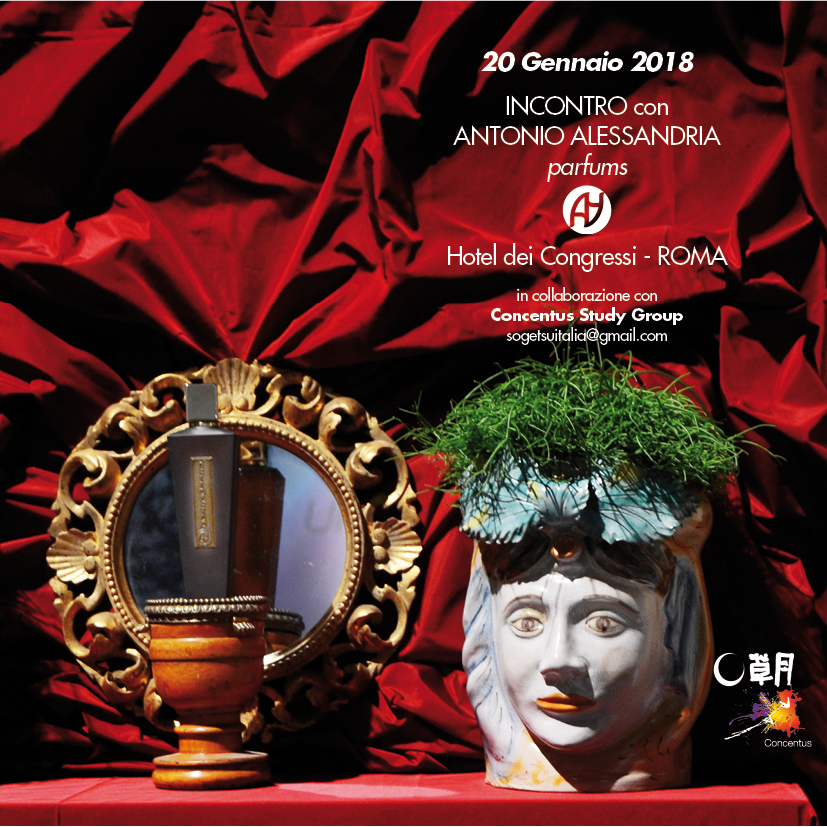 Workshop on perfumes with Antonio Alessandria – January 20 , 2018
Rome – January 20, 2018
Hotel dei Congressi – Viale Shakespeare 29
Antonio Alessandria begins his studies in Italy with Mouillettes and Co. and continues at Cinquième Sens in Paris. Subsequently he deepens the subject by working with established independent perfumers.
At the same time, the desire to share his passion with others pushes him to start a new adventure: the creation and management in Catania of a salon of artistic perfumery, Boudoir 36.
His desire is to host people in an intimate place, to tell his passion and to make known the creations of the most beautiful perfumery, in an environment that would forget all geographical and temporal references.
He realised his first 3 fragrances in 2014 as a tribute to the moon "Nacre Blanche", "Nuit Rouge", and "Noir Obscur". A year later he was "Fleures et Flammes" time. In 2016 he created "Eperdutament" and in 2017 "Gattopardo". His creations are inspired by his land, Sicily. He also makes perfumes for another Italian brand, "Noble 1942". His perfumes are sold throughout Europe, America and the United Arab Emirates.
During the workshop we will explore the world of fragrances in a scientific way and the sensations they provide.